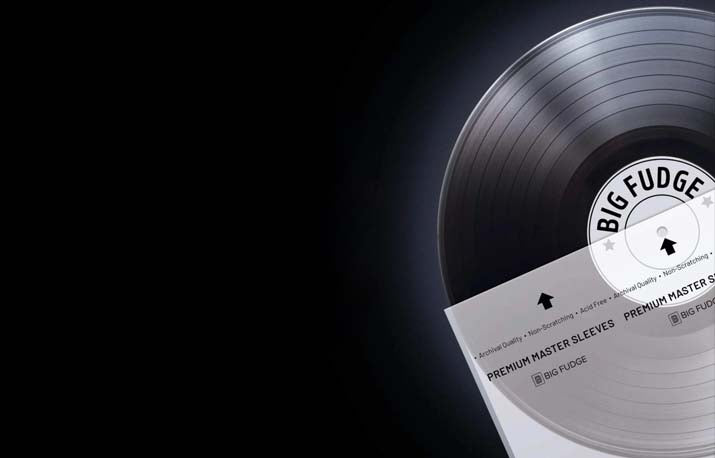 Big Fudge
Holiday Gift Guide
Browse our collection of gifts for the vinyl lover in your life.
It's never too early to get your holiday shopping done! Beat out the crowds with our collection of vinyl record cleaning, display, and storage solutions.
Check out all of the best gifts for vinyl lovers we have for 2022!
Gift Ideas for Vinyl Record & Media Collectors
A record collection is a reflection of your individuality and taste. Taking good care of your collection is crucial to maintaining good sound quality over time and can be done with a few simple tools. When your vinyl collection is in tip-top shape, you'll be more inclined to proudly display it in your home for all to admire.
Holiday Big Fudge Bundles
Can't decide between all of our fantastic vinyl preservation options? Thankfully, we offer holiday bundles to make things easier. Take a look at the record collection starter set for anyone new to vinyl or the record cleaner kit. You can't go wrong with any of these thoughtful and functional vinyl gift ideas. 
Gift Ideas for Vinyl Lovers
Ask anyone in the biz, and they'll tell you that collecting vinyl can become an obsession. From scouring old shops for rare records to the art of maintaining a mint condition, the love for records can run deep! Give the record collectors in your life functional gifts that can make their hobby easier and more enjoyable.
Record Cleaning Supplies
Keeping your records clean and tidy is crucial for enjoying their sound for the long term. Tiny dust particles are the enemy, and the only way to combat them is by using the proper cleaning tools frequently. That's why we offer multiple cleaning kits that have everything you need to maintain a perfect collection. Our 4-in-1 cleaning kit or record pal to find the best tools for the job. They would make the perfect and functional gift idea for any vinyl lover!
Importance of Storage
There is a right way and a wrong way to store your records, and if you don't know the difference, buckle up! Never store vinyl records flat or horizontally. Instead, store them vertically in a milk crate or a storage cube box. When they are stacked on top of each other, they can warp easily and become more prone to damage.
Take good care of your records by purchasing the correct storage and display products! These make for the best gifts for vinyl lovers!